Saturday was our last full day in Vancouver, and the last full day of our vacation. We started out the day heading across the Lion's Gate Bridge to the Capilano Suspension Bridge. This is a neat little nature preserve just twenty minutes from downtown. A beautiful, beautiful forest area I'm convinced is somewhere around where they filmed many OUAT and Highlander forest scenes.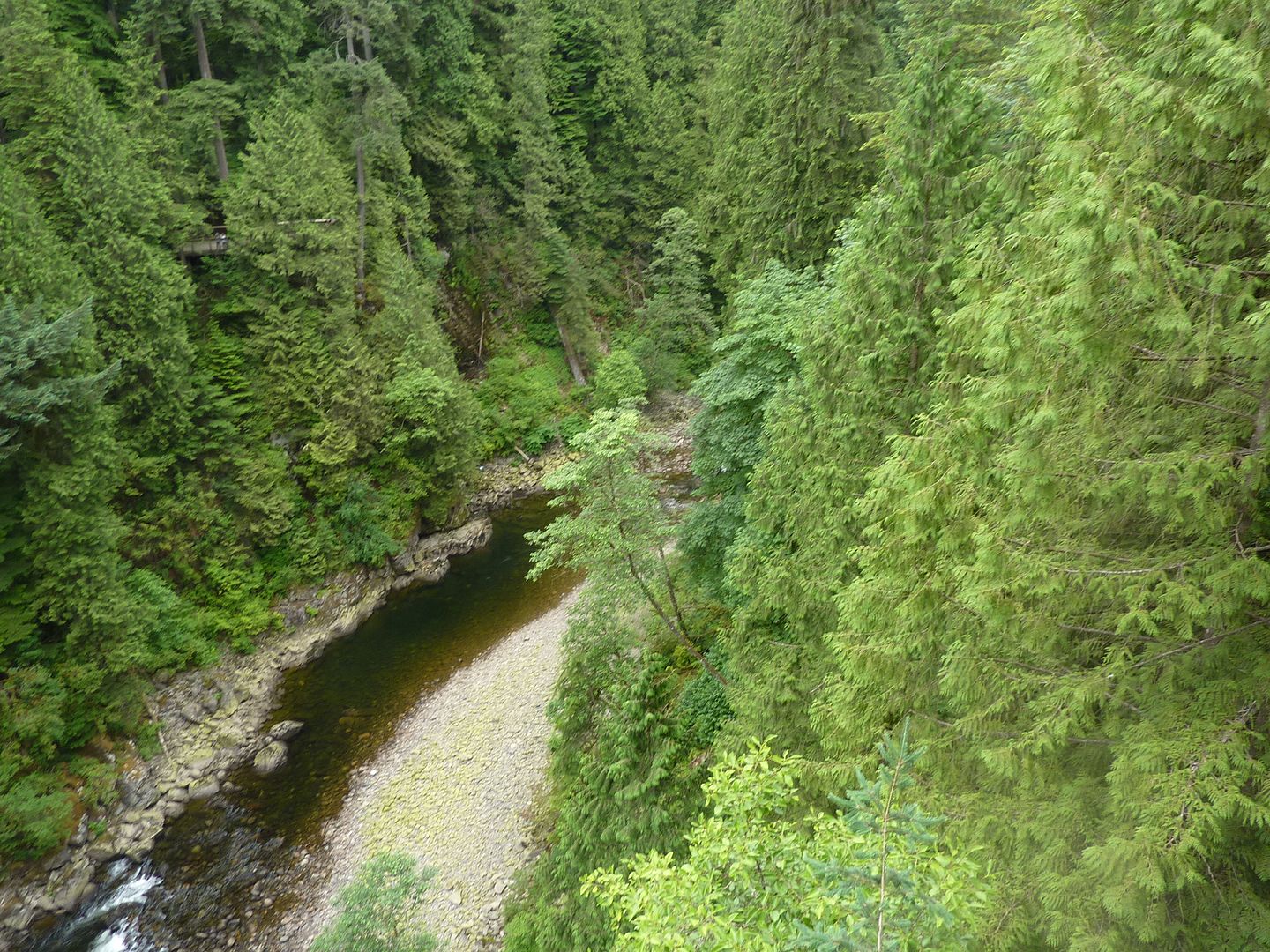 The main attraction is a narrow suspended bridge high above a river that takes you from the highway side of the river to the forest side, where there are lookout spots, a birds of prey exhibit, and lots of steps, tree platforms, and mini-suspension bridges to climb amongst the trees. The main bridge has a tendency to sway a lot under two-way traffic, with heavy humans staying to one side or the other. My mom tells me my siblings and I were all afraid of this bridge as kids. Well, I'm still afraid of it as an adult (especially with wise-ass teenagers on it thinking it's fun to jump up and down).




After a nice nature walk/climb, D and I headed back into the city and had lunch down in Gastown, then returned to Stanley Park to visit the Vancouver Aquarium. This is a very active aquarium with Sea World-like shows and exhibits. We saw everything from whales to sharks to penguins to otters to frogs to jellyfish. Quite worth the trip.