Averill Vineyard, Cowichan Valley (7/1)
The bulk of our Wednesday was taken up with traveling. First, Nanaimo to Victoria to return our rental car, then a bus to Sidney to catch the ferry. From there, we caught the Tsawwassen ferry to Tsawwassen, BC (natch), then clambered back onto the bus again for the trip up to downtown Vancouver.
All of this is very scenic. We did not get the chance to see the Saanich peninsula by car while we were tooling around the island, so it was nice to travel through it on our way out of town. The ferry is a commuter ferry, so cars and busses drive right on--parking on the lower levels, shops and restaurants and seats on the upper levels. This ferry curves through several of the smaller islands off Vancouver Island, and the weather was great.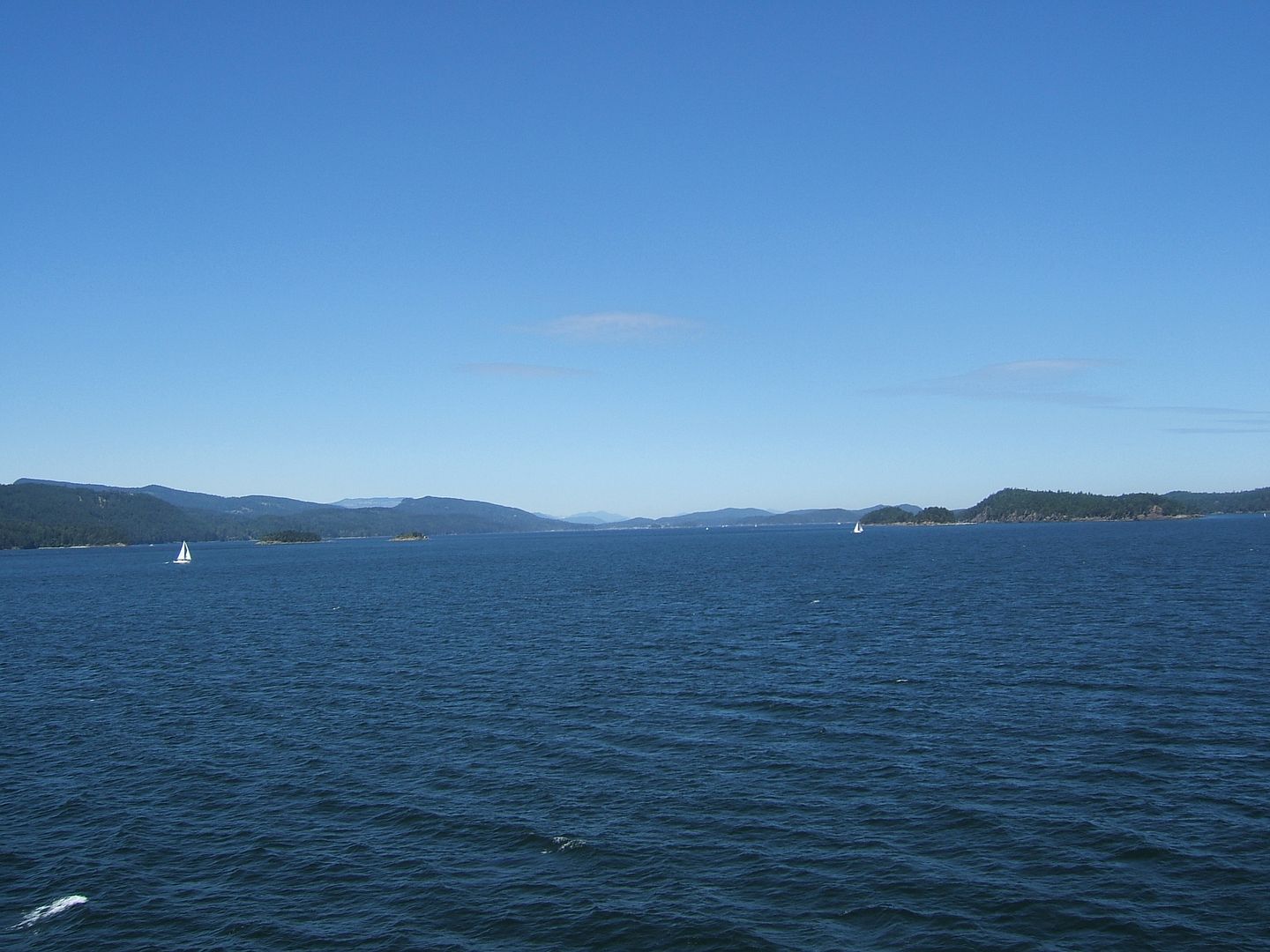 At the bus station, we claimed our new rental car and drove into the wild and crazy streets of downtown Vancouver. We had some time to kill before our room was ready, so we headed out to wander a bit around Gastown, and found photo ops for several Highlander and OUAT filming spots as well as numerous souvenir shops all decked out in red and white.
The main event of the day, though, was meeting up with
midnightsjane
for pizza right in the heart of Gastown. Although dinner had a few awkward accompaniments (screeching freight cars on the nearby tracks, the restaurant playing "Jaws" on their television), the company more than made up for it.
Lake Cowichan (7/1)
Current Mood:

restless