The ferry terminal in Victoria is right next to a vibrant area of shopping and restaurants and parks. We spent a while getting a car to tool around the island in, then found a seafood restaurant recommended by the Budget Rent-a-car clerk. We had grilled salmon and clam chowder, then wandered around a bit to find ice cream, an ATM, and a drugstore to get a few necessities.
Our hotel is in Nanaimo, which is a drive along a curvy road with pine trees on both sides (and occasional glimpse through the trees at the Strait between the island and the mainland). We visited a few of the wineries on the way, although many were closed, since they are open only on weekends, or Weds-Sunday. We also stopped at a farmer's market to get nibbles for dinner.
Our hotel in Nanaimo is right on shoreline, with a view of many tinier islands off the east side of Vancouver Island. Quite a nice view: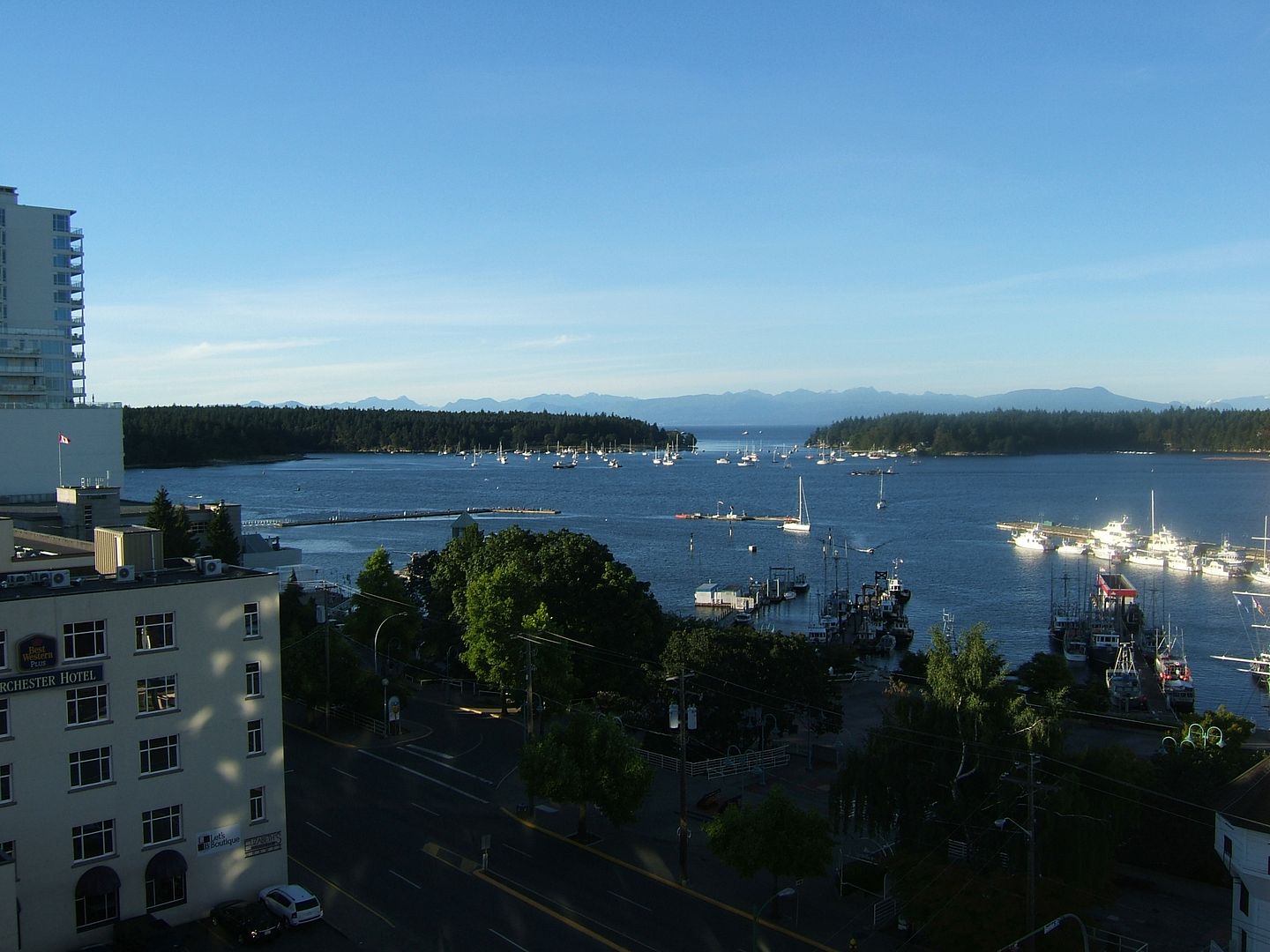 Monday morning we were off bright and early to catch the Victoria Clipper to Vancouver Island. The trip was a little foggy in spots, but otherwise pretty smooth and picturesque.
Current Mood:

enthralled