It's a simple design that looks quite natural, IMO, like it *could* have been there since the building was built (only newer and shinier than anything 22 years old), but it is not the same color as the building (see
HOA specifications
). It's a nice shade of brown that contrasts and compliments the...whatever-that-is-beige-tan-peachy color that adorns the outside of our units/fences.
I like it! It makes the house feel somehow...complete.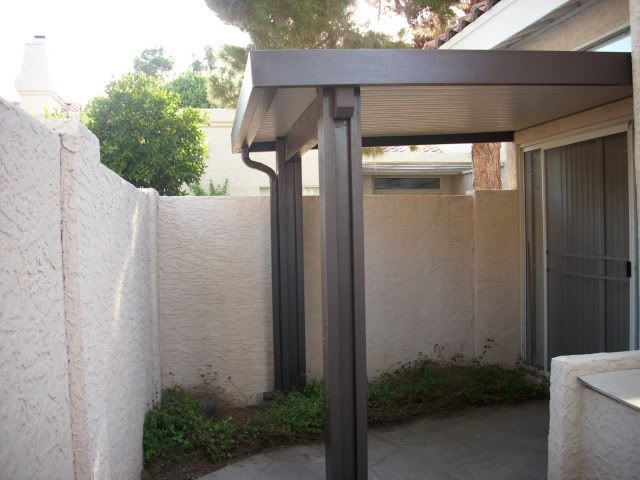 Short but sweet!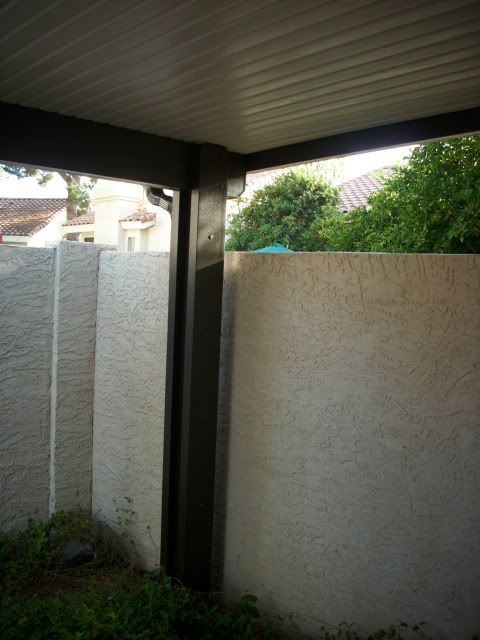 Underneath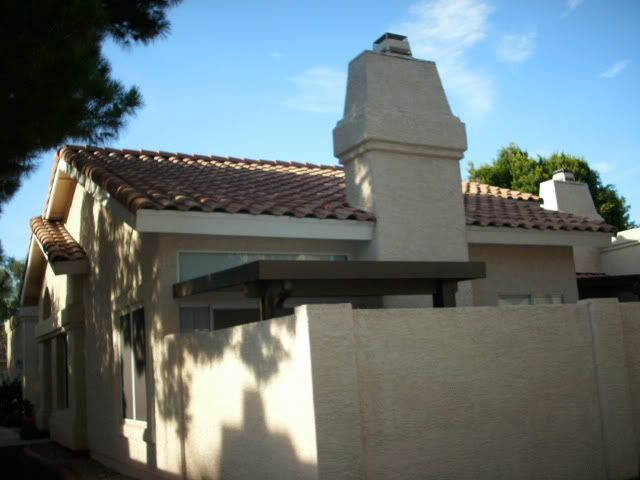 The neighbors' view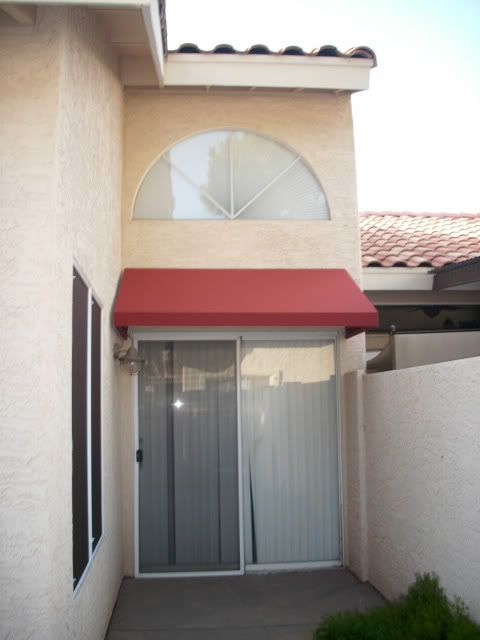 The bedroom patio door awning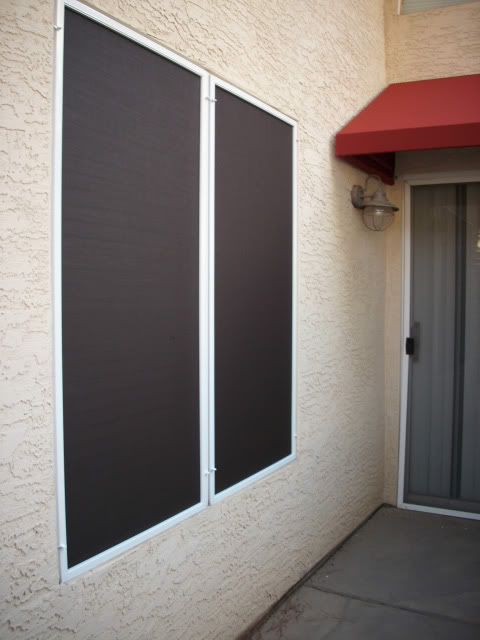 Darkening screens in Arizona
I have a back patio cover! It's not large, it covers less than a third of the back patio, and its primary purpose is to keep the sun from beating down on my patio doors and hitting my eyes through the side of the blinds a couple hours before sunset the way it does. Did. Hopefully won't do again.
Current Mood:

bouncy